by admin on Jan.29, 2012, under Police State
Per the Orlando Sun Sentinel, the FLPD has recently put into service an armored vehicle with bulletproof glass to enable 24/7 surveillance of drug infested neighborhoods. The truck, which has been named "The Peacemaker", has the following statements written on it:
Warning: You are under video surveillance.

Whatcha gonna do when we come for you?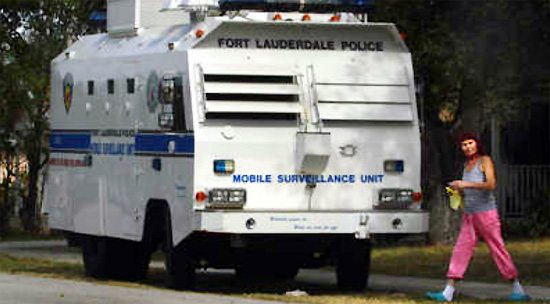 Click here for the complete story.
:FLPD Surveillance Truck, Fort Lauderdale Surveillance Truck, The Peacemaker Video Truck